Welcome to St. Anne's Academy for Girls.
Thank you for visiting St. Anne's Academy website to learn more about our Cutting-Edge Classical Christian Tutelage Education Program. We offer a high-quality, hands-on, and real-world application research-based learning experiences in a tutelage format of no more than four students.
The Trivium

St. Anne's instruction is based on the Classical Christian tradition of the Trivium. The Trivium is the method first developed in Ancient Greece and adopted by Constantine as the basic method of education and widely used in Europe and America producing some of the greatest scholars in the West.
The Classical method equips students in Logic School (7th & 8th grades) with critical thinking skills, ability to discern sound arguments and to detect fallacious ones. The method also trains students to communicate effectively in both corporate and public forums.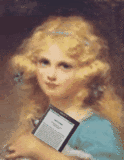 A "New Media" Environment
In today's fast-paced digital world, the concept of learning is changing dramatically. Traditional face-to-face classroom instruction is critical to learning, however, integration of "new media" is a required component of a 21st century learning environment. St. Anne's will by offering a hybrid learning environment beginning in the Fall of 2013. Students will combine classroom instruction with at-home structured online learning.
Courses in the afternoons include piano, violin or viola, Mandarin Chinese, or sports: tennis, track, golf, or swim.
Great Masters & Great Classical Composers
Students may participate in a Fine Arts program that includes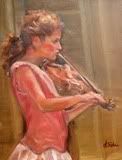 exposure to theGreat Masters and Great Classical Composers. Piano lessons are also offered to children ages five through third grade.
All-Girls Environment
Impressive research overwhelming confirms that girls learn best in an all-girls environment. Compelling data validates the value of an all-girls education program. Please visit our "Why Girls?" section to learn more about the compelling data that confirms girls thrive and do exceptionally well in a single-sex environment, particularly in math and science.
Tutelage / Hybrid Model Structure
St. Anne's offers a Tutelage / Hybrid Model structured program enabling public school students and students who are homeschooled to participate.